Goods Receiver
Pennyhill Park and The Spa, Bagshot, Surrey
Closing Date: 12th December 2021
Lots to do but lots of fun
Our successful candidate will be responsible for..
Assisting and guiding delivery drivers
Ensuring that delivered items are correct and in high quality condition, for food items ensuring they are at safe temperatures with dates and records maintained.
Ensure guest deliveries are recorded and delivered on time.
Communicating with all Heads of Departments regarding stock shortages and unavailable items.
Forwarding on a daily basis all food invoices and credit notes to purchasing.
Completing administrative duties in relation to the purchasing system.
Maintaining the cleanliness of all stores and delivery areas.
Ensuring requisitions are placed for all stock leaving stores.
Use of the purchasing order system in accordance with company guidelines.
Supporting monthly stock takes.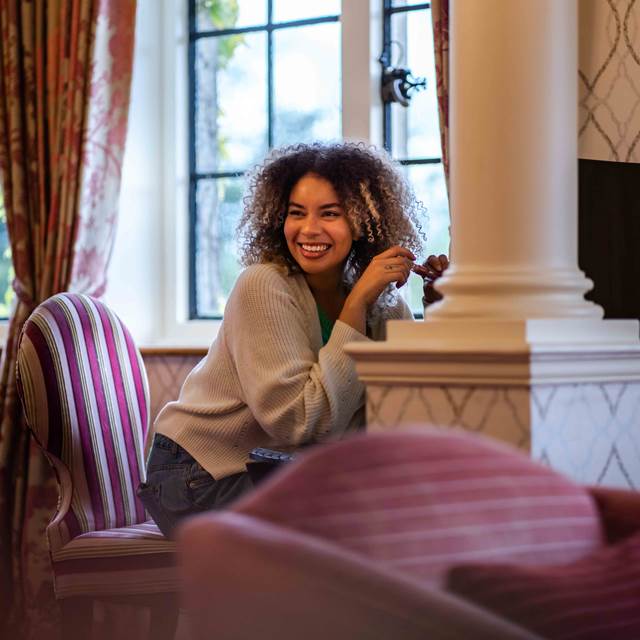 Take a look at the incredible range of benefits you can enjoy when you join the Exclusive team and how you can be rewarded and recognised for doing a fantastic job!
Similar Positions
More jobs based on the same category.
Food and Beverage Assistant
Lainston House Hotel,Sparsholt, Hampshire
Food and Beverage Assistant / Waiter/ Waitress
Royal Berkshire Hotel, Ascot, Berkshire
Conference and Banqueting Supervisor
South Lodge and The Spa, Horsham, West Sussex
Cookery School Assistant
Lainston House Hotel,Sparsholt, Hampshire
Casual Employment Opportunities
Royal Berkshire Hotel, Ascot, Berkshire
Food & Beverage Assistant (waiter/ess)
Pennyhill Park and The Spa, Bagshot, Surrey
Conference and Banqueting Waiter/ Waitress
South Lodge and The Spa, Horsham, West Sussex
Food and Beverage Assistant / Waiter/ Waitress
South Lodge and The Spa, Horsham, West Sussex
Senior Waiter/ ess
The Manor House and Golf Club, Castle Combe, Wiltshire
Botanica Restaurant Supervisor
South Lodge and The Spa, Horsham, West Sussex
Assistant Conference and Banqueting Manager
South Lodge and The Spa, Horsham, West Sussex
Food & Beverage Placement
Lainston House Hotel,Sparsholt, Hampshire
Food and Beverage Assistant, The Pass
South Lodge and The Spa, Horsham, West Sussex
Food and Beverage Assistant
The Manor House and Golf Club, Castle Combe, Wiltshire
Commis Sommelier
Pennyhill Park and The Spa, Bagshot, Surrey
Bartender
Pennyhill Park and The Spa, Bagshot, Surrey
Casual Employment Opportunities - F&B
Pennyhill Park and The Spa, Bagshot, Surrey
Chef de Rang - Latymer Restaurant
Pennyhill Park and The Spa, Bagshot, Surrey
Casual Employment Opportunities
South Lodge and The Spa, Horsham, West Sussex