Head Chef - Conference and Banqueting at Pennyhill Park
Pennyhill Park and The Spa, Bagshot, Surrey
Full Time
Competitive salary plus fantastic benefits
Closing Date: 30th June 2022
Lots to do but lots of fun
Liaise with relevant Managers and Chefs daily to confirm and deliver all catering needs.
Creating and assisting in the production of suitable menu designs for the relevant event or area of food service within the hotel.
Ensuring the quality of food and standards of presentation are of the exceptional levels expected when dining at the hotel.
Evaluate Industry trends and initiate product improvements to ensure we remain competitive and leaders in our market.  
Staff recruitment, appraisals and performance management - inclusive of payroll forms and ATR's to budgeted levels. 
Assisting the team in the smooth, safe and efficient running of the kitchen operation
Working with the Executive Chef, to coach and guide new members of the team, putting in place proper induction training and ongoing training and development for all.
To assess employee performance and recognise training needs and potential as appropriate.
Follow Hotel procedures with respect to grooming, performance and conduct standards, occupational health and safety, emergency procedures and all other hotel policies and procedures as detailed in the employee handbook.
Manage the communication throughout the kitchen for any business activity, encourage team work and flexibility.
Managing relationships with contractors and suppliers.
Fully understanding food GP margins and ensuring these are adhered to and achieved consistently, through close liaison with the Executive Chef.
Housekeeping and general preventative Maintenance of the kitchen ensuring equipment and facilities are in good working order.  Structural issues are addressed and Maintenance log maintained.
Manage stock control and food purchasing in line with hotel requirements
Working with the Executive Chef, to plan the yearly food revenue and profit targets to meet the required GP%.
Developing new menus and food items in line with the tastes and dining requirements of the hotel guests and visitors.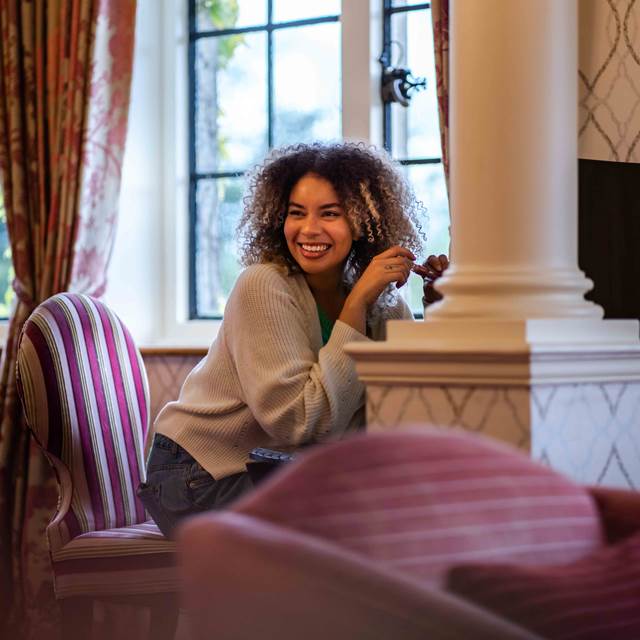 Take a look at the incredible range of benefits you can enjoy when you join the Exclusive team and how you can be rewarded and recognised for doing a fantastic job!
Similar Positions
More jobs based on the same category.
Back of House Assistant
Lainston House Hotel,Sparsholt, Hampshire
Commis Chef - Breakfast
Pennyhill Park and The Spa, Bagshot, Surrey
Commis Chef - Latymer at Pennyhill Park
Pennyhill Park and The Spa, Bagshot, Surrey
Junior Sous Chef - Latymer at Pennyhill Park
Pennyhill Park and The Spa, Bagshot, Surrey
Back of House Assistant/ Kitchen Porter (£500 welcome bonus)
Fanhams Hall Hotel, Ware, Hertfordshire
Chef de Partie
Royal Berkshire Hotel, Ascot, Berkshire
Senior Sous Chef
The Manor House and Golf Club, Castle Combe, Wiltshire
Conference and Banqueting Chef
The Manor House and Golf Club, Castle Combe, Wiltshire
Chef de Partie
The Manor House and Golf Club, Castle Combe, Wiltshire
Kitchen Porter
South Lodge and The Spa, Horsham, West Sussex
Kitchen Porter **£500 Welcome Bonus**
Royal Berkshire Hotel, Ascot, Berkshire
Sous Chef - Latymer at Pennyhill Park
Pennyhill Park and The Spa, Bagshot, Surrey
Chef de Partie - Banqueting
Pennyhill Park and The Spa, Bagshot, Surrey
Chef de Partie - Pastry
Pennyhill Park and The Spa, Bagshot, Surrey
Kitchen Porter/ Assistant - Pennyhill Park
Pennyhill Park and The Spa, Bagshot, Surrey
Chef de Partie
South Lodge and The Spa, Horsham, West Sussex
Chef de Partie - Banqueting
South Lodge and The Spa, Horsham, West Sussex