Exclusive Chefs' Academy
Calling all chefs of the future! The Exclusive Chefs' Academy is an inspirational programme for budding commis chefs to discover and develop their talent in the kitchen over a two year programme. 


What's involved?
The Exclusive Chefs' Academy is a career development programme created to increase opportunities for chefs within Exclusive Collection. The programme offers a unique opportunity to fine tune your cooking skills, develop your career and set yourself on the road to success and promotion. With a wide range of experiences around our many diverse and award winning restaurants, extensive conference, banqueting and pastry kitchens, as well as drawing on the vast experience or our talented chefs. 
Your Academy Journey
As part of your journey you will have the opportunity to:
Experience our extensive range of Exclusive kitchens
Learn from the very best banqueting professionals
Practice advanced pastry techniques
Work in our fine dining restaurants
Prepare dishes for high profile clients
Work with a wide range of quality produce
Visit our extensive range of suppliers
Learn how to source quality ingredients
Develop your kitchen management skills
Enter external competitions and raise your profile
Build your leadership skills
Guided by Andy Mackenzie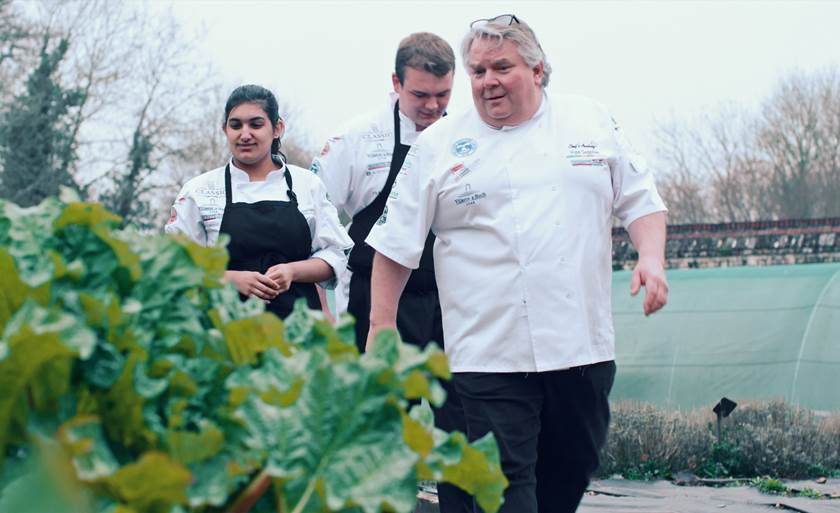 Andy Mackenzie has been a chef with Exclusive Collection for nearly 30 years. During this time he has been Hampshire Chef of the year multiple times. He is on the board of Hampshire Fare and has performed hundreds of cooking demonstrations at schools, colleges, food festivals and even radio stations. He was instrumental in launching 'Create and Cook' a cookery competition aimed at showcasing the culinary skills of young people across Hampshire.
Do you have what it takes?
The Academy is for commis chefs with at least one year of experience (preferable) and has been designed to equip you with the skills and experience needed to take you from Commis to Chef de Partie. As a full time member of the kitchen team you will be based at one of our properties across the business and be exposed to the different cooking styles of our award winning chefs. In addition you will also enjoy extensive off-the-job training away from your usual workplace involving masterclasses, go on visits to the producers of the quality ingredients used in the business and attend workshops led by experts in their field.
You will be issued with a full uniform including chefs' whites, aprons and appropriate safety shoes. By committing to the two year programme you will also enjoy complimentary meals during your working hours as well as staff discounts on accommodation and food and drinks across Exclusive Collection.
Exclusive Collection's commitment to development will ensure that the focus is balanced between your needs as a chef and the needs of the business and will cover team challenges and competitions involving rigorous assessment.
Interested? Our applications are open!